Kaspersky Plus

Advanced Internet Security Software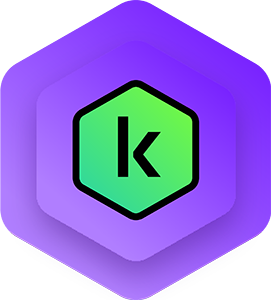 Windows | macOS | Android | iOS
Real-time Antivirus
Online Payment Protection
Performance Optimization
Unlimited Superfast VPN
Data Leak Checker
Kaspersky Products
Kaspersky Plus
Kaspersky Plus, 1 Device, 1 Year
#KL1042ADAFS-UIMO
List Price:
$18.05
Our Price: $17.15
Kaspersky Plus, 3 Devices, 1 Year
#KL1042ADCFS-UIMO
List Price:
$20.30
Our Price: $19.29
Kaspersky Plus, 5 Devices, 1 Year
#KL1042ADEFS-UIMO
List Price:
$22.56
Our Price: $21.43
More pricing below, click here!
Overview
Security. Performance. Privacy. All in one easy-to-use app.
New for 2022, Kaspersky Plus offers next-generation cybersecurity to protect you against new viruses, ransomware, and malware – without slowing you down. Also includes payment protection, password manager, and unlimited VPN to keep your digital life private and safe.
Advanced security with anti-phishing and firewall included
Performance optimization tools enhanced by HDD health monitoring
Privacy features including unlimited VPN and password manager
Compatible with: Windows | macOS | Android | iOS
---
Lightspeed performance for your devices
01 Hard Drive Cleaner & Health Monitor
Unclutters your computer from duplicate and large files, and monitors the performance of your hard drive.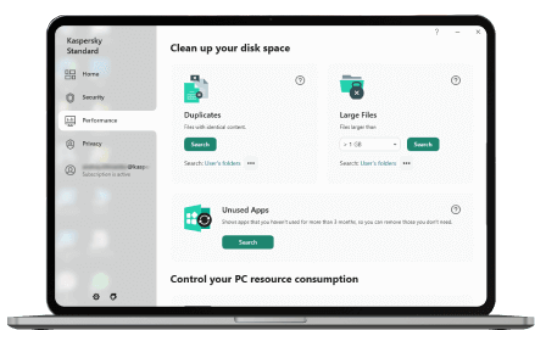 02 Do Not Disturb Mode
Allows you to fully focus on your activities by decreasing antivirus notifications and database updates.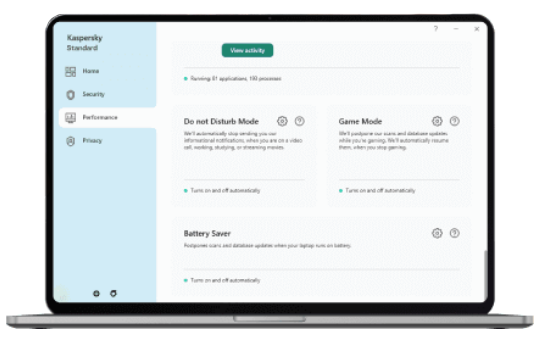 03 App Management
Checks if software updates are available and suggests rarely used apps to delete.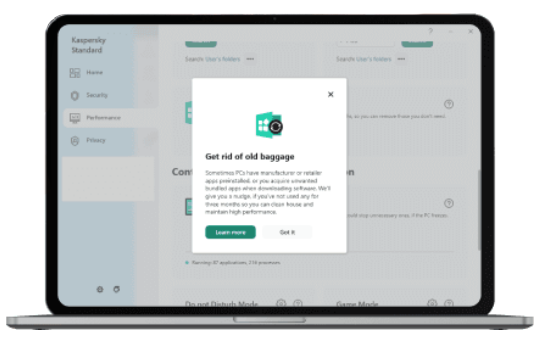 04 Performance Optimization
Allows you to quickly turn off data-hungry apps and manage startup apps to free up resources on your computer.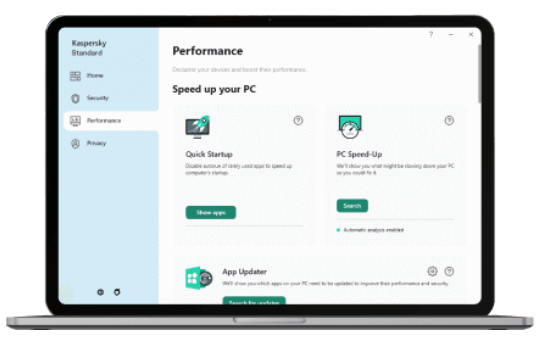 ---
Complete defense against cyberthreats
Kaspersky triple-layer protection system works 24/7 to secure your devices and data. It blocks common and complex threats like viruses, malware, ransomware, spy apps, and all the latest hacking techniques.
Antivirus
Real-time Antivirus protects you from common threats like worms and trojans, as well as from more sophisticated threats like botnets and rogues.
Anti-Malware
Advanced anti-malware blocks threats like keyloggers, adware, spear phishing, rootkits, and man-in-the-middle attacks.
Anti-Hacking
Anti-ransomware and network security controls stop hackers from infiltrating your home network and stealing your data.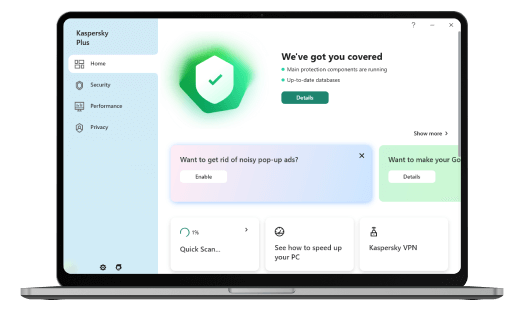 ---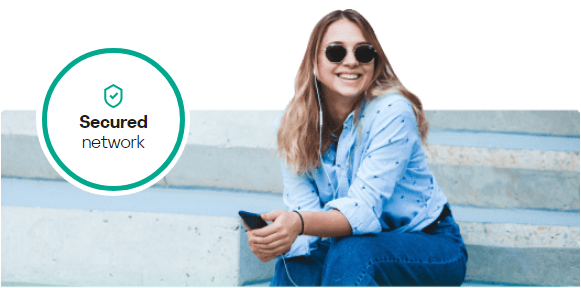 Get online privacy & freedom with VPN
Encrypt your data on risky public Wi-Fi
Hide your IP address, even from your ISP
Ensure your online actions aren't logged
Unlock content from all around the world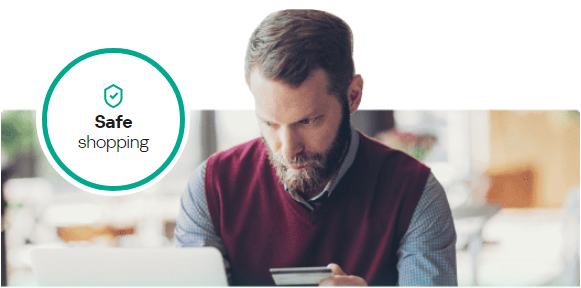 Protect your money and personal data
Make payments via an encrypted browser
Stop annoying and malicious online ads on your PC
Secure your passwords in a private vault
Auto-fill your address and card details safely
---
Security made simple
Manage all your security needs through an easy-to-use online account.
01 Easy to install
Activate your security simply by signing in to your account – there's no need for activation codes.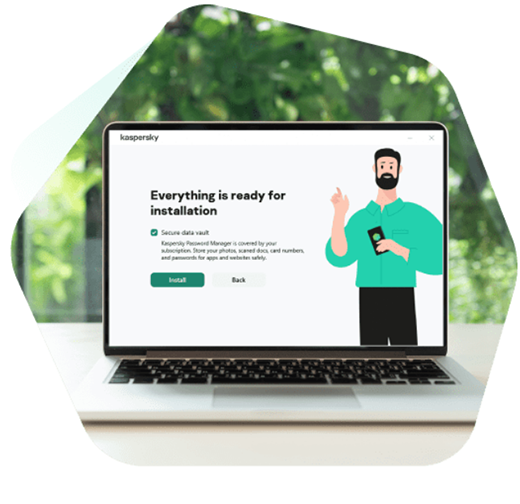 02 Easy to manage
Change your settings and preferences – or renew your licenses – from anywhere you can get online.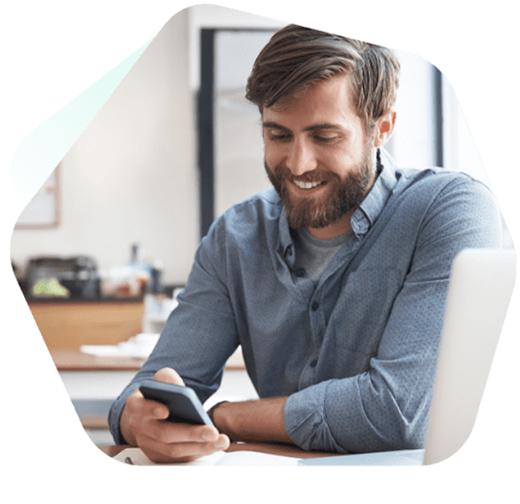 03 Easy to share
Share your security, including individual apps, with your family members in just a couple of clicks.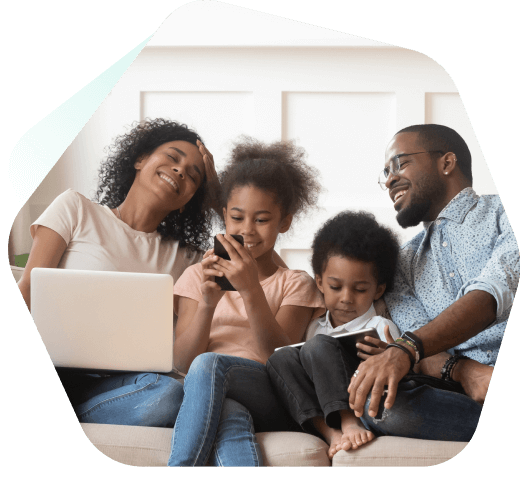 ---
Pricing Notes:
Pricing and product availability subject to change without notice.
Kaspersky Products
Kaspersky Plus
Kaspersky Plus, 1 Device, 1 Year
#KL1042ADAFS-UIMO
List Price:
$18.05
Our Price: $17.15
Kaspersky Plus, 3 Devices, 1 Year
#KL1042ADCFS-UIMO
List Price:
$20.30
Our Price: $19.29
Kaspersky Plus, 5 Devices, 1 Year
#KL1042ADEFS-UIMO
List Price:
$22.56
Our Price: $21.43